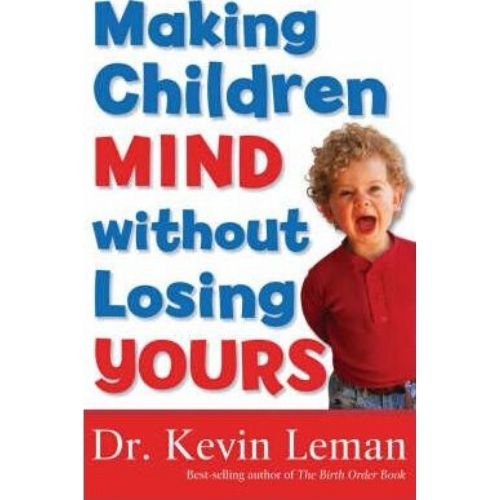 Making Children Mind without Losing Yours
By
Kevin Leman
Raising children these days can be daunting. But if anyone understands why children behave the way they do, it's Dr. Kevin Leman. Equipping parents with seven principles of Reality Discipline--a loving no-nonsense parenting approach that really works--this internationally known psychologist, author, and father of five shows parents how to - understand why children misbehave and what to do about it
- foil finicky eaters, turn off temper tantrums, and minimize sibling rivalries
- set suitable allowances, curfews, and privileges
- and much more

Real-life examples, questions at the end of each chapter, and a discussion guide for individual or group use make this book an engaging read for parents, teachers, and child care providers. With over a million copies in print, readers can't go wrong with this classic and continual best-seller-now in a fun, new package.
Book details
Paperback

272 pages

English

0800731050

9780800731052
About Kevin Leman
dr. kevin leman, an internationally known psychologist, radio and television personality, and speaker, has taught and entertained audiences worldwide with

Read More about Kevin Leman
More Books By Kevin Leman
People who bought this also bought