Categories: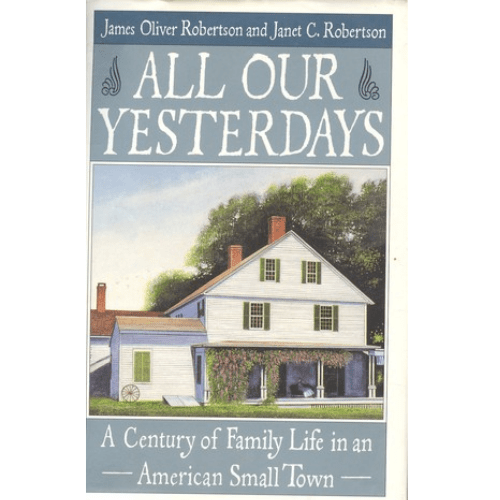 All Our Yesterdays : A Century of Family Life in an American Small Town
The authors bought an 18th-century house in Hampton, Connecticut in 1967 and, after living there 20 years, were given the papers of the family that had lived there since the 1790s. A remarkably intact story emerges, pieced together from letters, wills, household records, newspapers and other periodicals, invitations, visiting cards, and playbills. Annotation copyright Book News, Inc. Portland, Or.
show more
show more
Condition :
Used Book
This is a used book. We do our best to provide good quality books for you to read, but there is no escaping the fact that it has been owned and read by someone else previously. Therefore it will show signs of wear and may be an ex library book
Add to basket
Get it by
Today 02 AM - 6 PM (For orders within Nairobi only )
Free delivery
above
KES 5000
Hurry Up!
Only

1

items left
Add to wishlist
Description
The authors bought an 18th-century house in Hampton, Connecticut in 1967 and, after living there 20 years, were given the papers of the family that had lived there since the 1790s. A remarkably intact story emerges, pieced together from letters, wills, household records, newspapers and other periodicals, invitations, visiting cards, and playbills. Annotation copyright Book News, Inc. Portland, Or.
show more
show more
Book details
Hardcover |

464 pages

English

0060190175

9780060190170
About James Oliver Robertson
More Books By James Oliver Robertson
People who bought this also bought